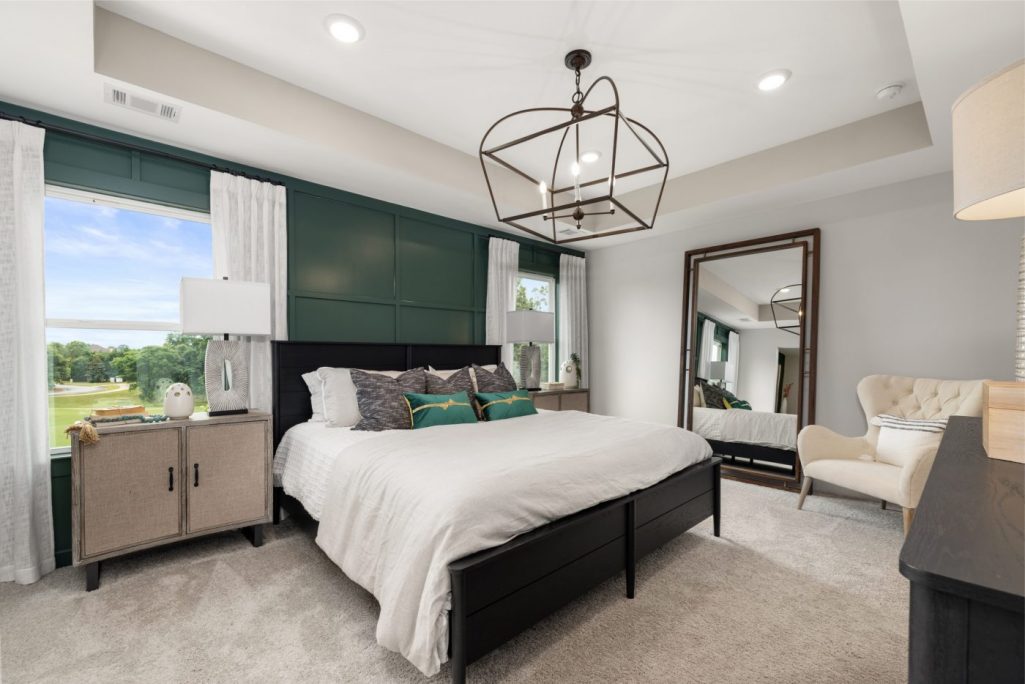 A home with bedrooms on main offers you and your family opportunities for comfort and convenience that you didn't know you were missing out on. You can discover the benefits that these floor plans have to offer in our Jefferson community, Traditions of Braselton. This community is located in the beautiful Traditions of Braselton Country Club. Below you will find the stylish floor plans with bedrooms on the main floor, along with the benefits and how you can make the most of the space.
Owner Suites on the Main Floor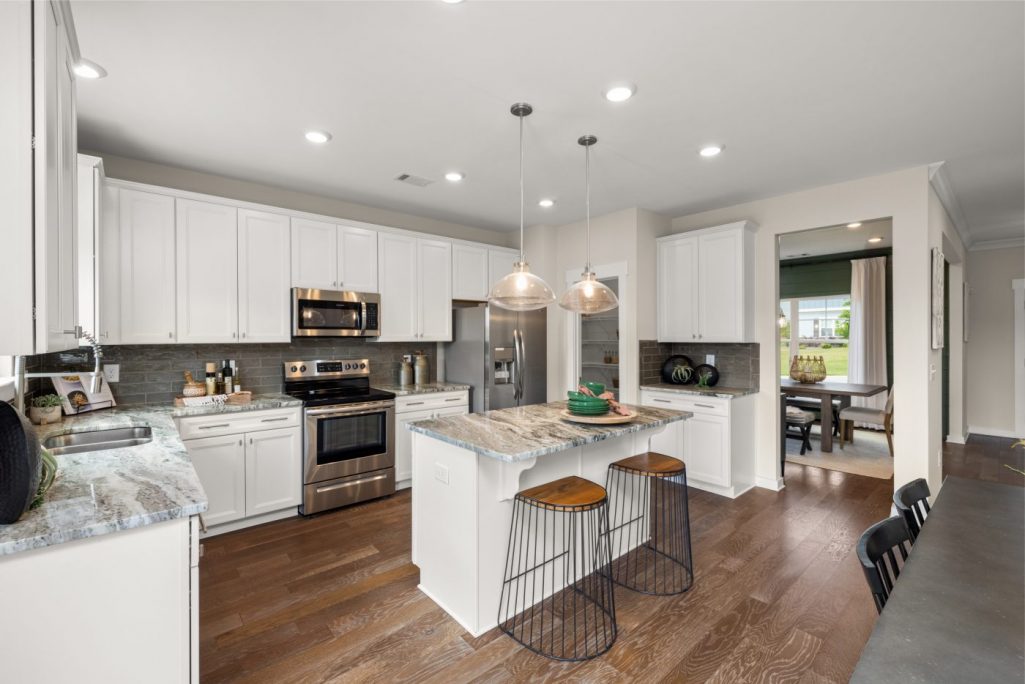 One home design that features bedrooms on the main floor is a highly-requested favorite among homeowners of all life stages; a master-on-main floor plan. Also called an owner's suite on main, this home design offers a variety of perks that benefits each homeowner differently. For example, older couples or homeowners looking for a forever home can age in place with ease and comfort. Parents with older children can find quiet and privacy at home by putting a floor between yourselves and the kids. Multigenerational households can also flourish with an owner's bedroom on main. Grandma and grandpa can have the comfort and convenience they need. Lastly, an owner's suite on main gives you convenient access to living spaces and the outdoors. Make a cup of joe and head back to bed, or grab a book and get some fresh air every morning! 
Three floor plans here feature owner's suites on the main floor – Brighton, Bedminster, and South Hampton. They also feature other details that are built with comfort and convenience in mind. Some of those include double walk-in closets in the owner's suite (Brighton), a dedicated flex space upstairs (Bedminister), and a covered back porch (Southampton).
Secondary Bedrooms on Main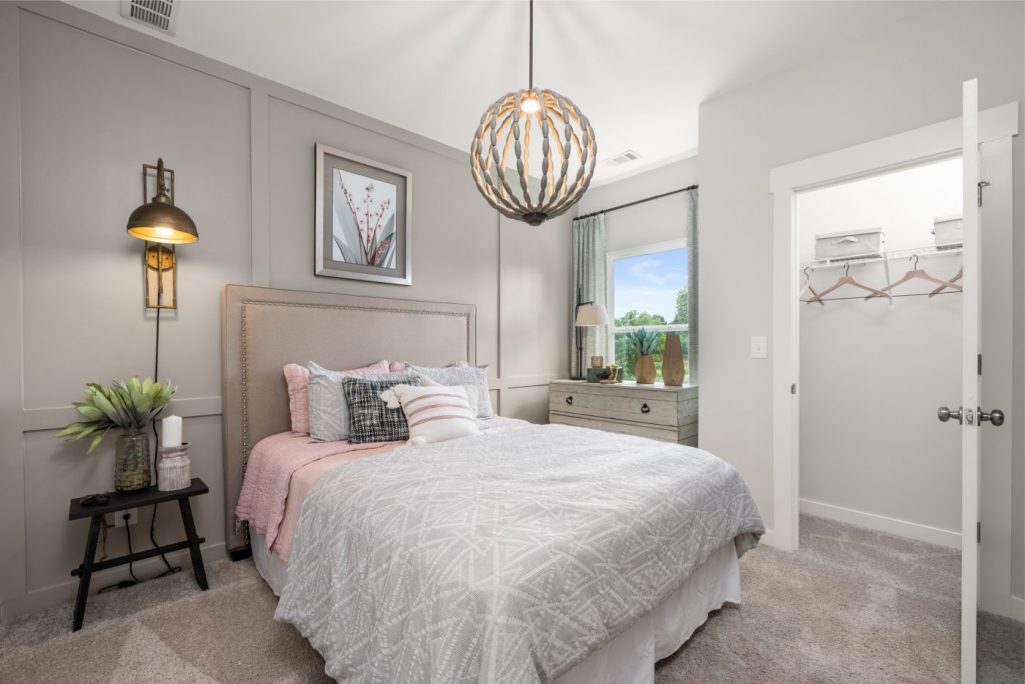 There are also plenty of benefits of choosing a floor plan with secondary bedrooms on main. Depending on the size of your family, an extra bedroom is great for flex space. If you turn this space into a playroom for the kids, you can cook, clean, and relax while still having an eye on the fun. Also, it makes an exceptional spot for a work-from-home office. Working near the kitchen, family room, and outdoor living spaces is a game-changer for remote employees. And, if you have a large family with older children, your teenagers will surely have a lively discussion about who gets to claim this bedroom. 
In Traditions of Braselton, four floor plans feature secondary bedrooms on the main floor. They are the Newport, Madison, Hampton, and Southport. These floor plans all feature 5 bedrooms and range in size from 2,400 to 3,000 square feet. Discover comfort and convenience in other details of these homes too, like walk-in pantries, upstairs lofts, formal dining rooms, and so much more – all per plan!
Own a Home with Bedrooms on Main in Jefferson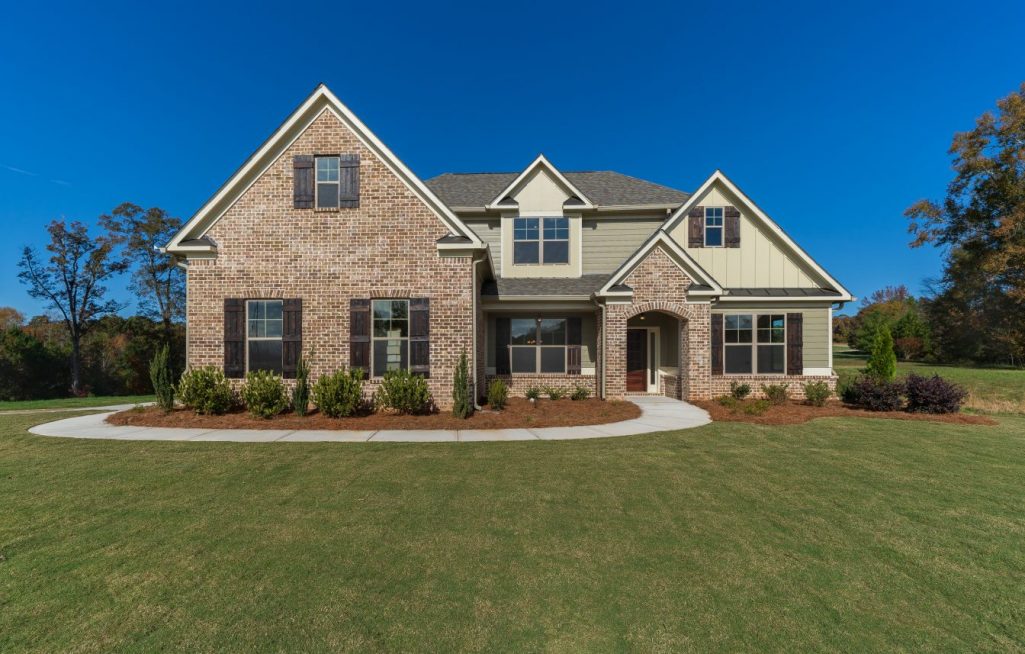 These floor plans offer convenience and comfort, but also curb appeal, value, and a phenomenal lifestyle. We currently have homes available with exceptional layouts, selling right now. Reach out to us today to discover your dream home with primary and secondary bedrooms on the main floor. We can't wait to show you around these beautiful homes in the master-planned community that is Traditions of Braselton.