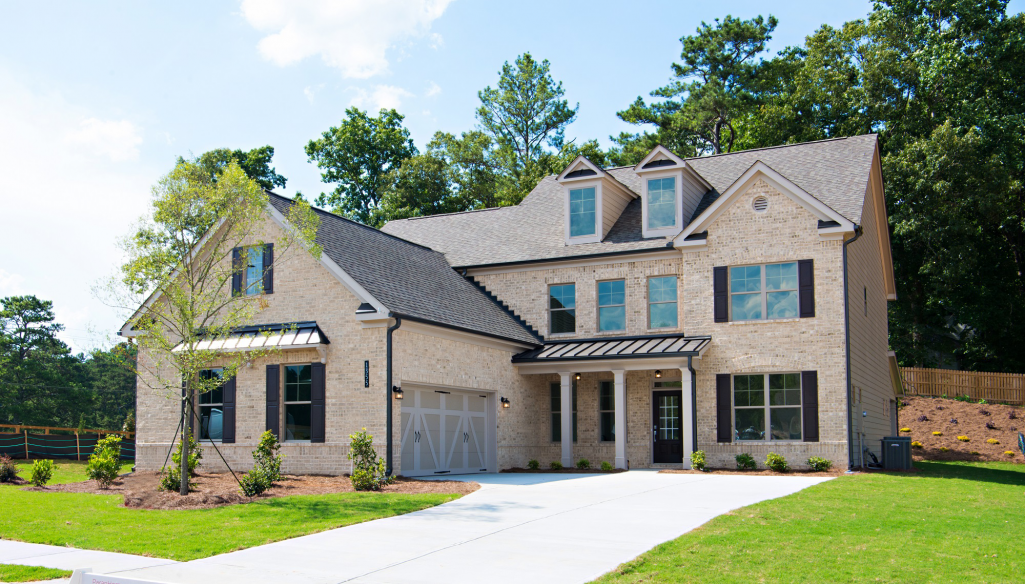 Regional Builder Recognized for Community Service and its Role as Single Family Builder during Annual Greater Atlanta Home Builder Association Event
Roswell, Ga, October 30, 2019 – With a diverse and growing presence throughout Metro Atlanta and the Southeast, Paran Homes is rapidly gaining a stellar reputation for its dedication to the delivery of innovatively designed and expertly crafted active adult villas, trendy townhomes and stunning single-family homes. Beyond the quality of its homes, Paran is also committed to providing an unsurpassed home buying experience and showing its support for the communities that surround the neighborhoods in which it builds. On Saturday, October 26, the regional homebuilder was recognized with two trophies as part of the Greater Atlanta Home Builders Association's 39th Annual OBIE Awards. Hosted at the Georgia Aquarium, the event was designed to highlight Atlanta's best and brightest home builders, renovation companies, sales and marketing professionals, interior designers and more. Paran Homes was honored to be among them.
"We'd like to share our gratitude to the Sales and Marketing Council for hosting a truly fabulous evening," said Michael Rosenberg, President of Paran Homes. "We were proud to not only be recognized for the construction excellence of our homes, but also for our community involvement. For us, it's not just about a home or a neighborhood. It's more of a big-picture scope at Paran Homes. After all, we select the placement of our neighborhoods based upon the distinctive communities and cities that surround them. We look at scenic beauty, as well as access to great schools, well-planned park systems, walking paths, shopping, dining, highways, interstates – everything that might make that area appealing to a potential homebuyer. When we have the opportunity to support those communities – beyond merely placing a beautiful neighborhood filled with gorgeous homes there – we tend to get involved whenever we can. This includes things like diaper and toy drives, as well as participation in our award-winning Project Playhouse with our friends at HomeAid Atlanta. It's a wonderful thing to see members of our staff get involved – often giving up time on their weekends – to do something really special and meaningful together."
During the 2019 OBIE Awards – hosted by the Sales and Marketing Council of the Greater Atlanta Homebuilders Association, Paran Homes was recognized in the following categories:
Gold OBIE: Best Community Service Award – Project Playhouse 2018: Serving in the role of Builder Captain, Paran Homes worked closely with Kennesaw State University's Department of Construction Management Program to realize the vision of Atlanta architect, Mike Hart of the Hartwin Group. The end result was a charming 10 x 8 x 10 playhouse valued at $13,500 that was placed on display at Avalon's highly visible open-air market over the holiday season and put up for raffle at $20/ticket or $100/six-pack of tickets. Proceeds from the sale of tickets went to benefit HomeAid Atlanta's mission to build new lives for homeless families and individuals through housing and community outreach. Paran Homes' staffers donated their time and talents over the course of six Saturdays for the completion of the playhouse.
Silver OBIE: Single-Family Builder ($500,000-$599,999) Award – Fredrickson Floor Plan at Magnolia Court in Marietta: Sophisticated and stately, the four-bedroom, three and a half-bathroom Fredrickson floor plan is every bit as lovely on the inside as its curb appeal would suggest. A dream home for the family who loves to entertain guests, the Fredrickson offers a courtyard-style floor plan that boasts a welcoming covered front porch and inviting interior with open concept that encompasses the main living spaces. Spaciousness reigns supreme in this floor plan thanks to the seamless flow between the expansive two-story family room, large open kitchen and breakfast area. Even more delights await on the covered porch and second floor. This floor plan comes loaded with options making it particularly appealing for homebuyers who desire a semi-custom home building experience with an opportunity to make it their own. The Fredrickson is one of five floor plans available at Magnolia Court.
First launched in 1980 and named after the obelisk shape of the actual award presented, the OBIEs are considered a premier award in the new home construction industry. In 2018, Paran Homes was honored with an OBIE Award for Best Interior Merchandising for the model home at its Chestnut Farms community in Kennesaw. To learn more about Paran Homes and its communities throughout Metro Atlanta, visit www.paranhomes.com.
About Paran Homes: Founded in 2010 and headquartered in Metro Atlanta, Paran Homes boasts beautifully crafted homes and imaginative communities in some of the Southeast's hottest housing markets. With a presence throughout Metro Atlanta, as well as in and Nashville, TN, Paran Homes seeks to build houses of uncompromised quality while delivering a stellar customer service experience – from the first community visit to closing. To match the needs and wishes of today's home buyers, the placement of Paran Homes communities is based on access to great schools, major thoroughfares/interstates, local shopping, dining and entertainment. Beyond the allure of its homes and community locations, many Paran neighborhoods feature resort-like amenities including pools, walking trails, and clubhouses. To learn more about Paran Homes, view available homes and discover current communities throughout the Southeast, visit www.paranhomes.com.