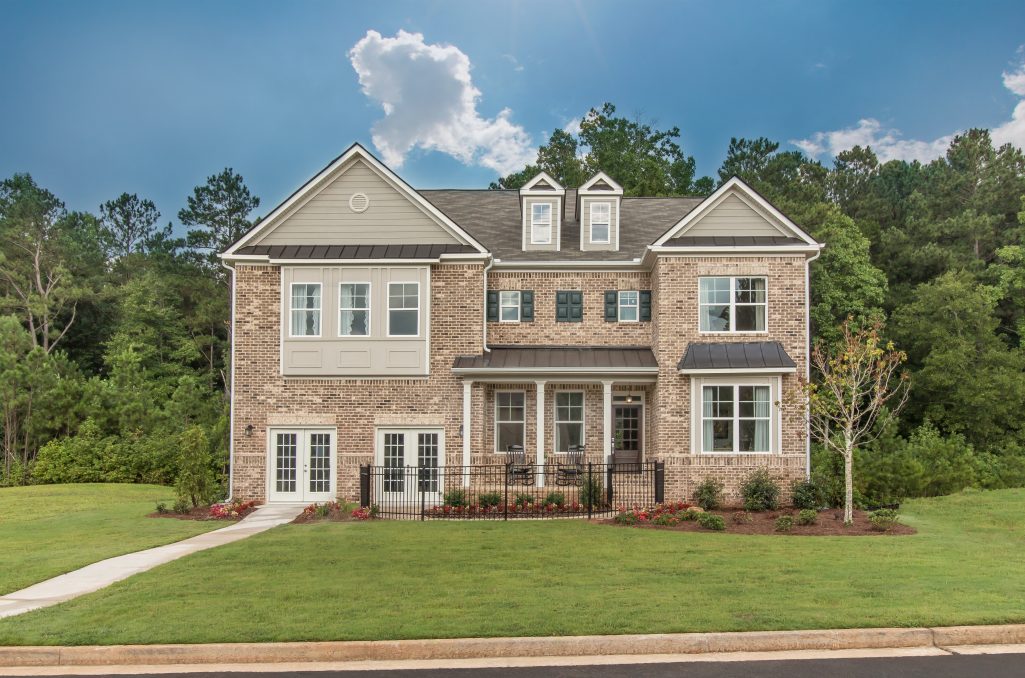 2-10 Home Buyers Warranty Launches Program to Acknowledge Outstanding Performance in the Home Building Industry, Regional Builder Counted Among Award Winners
Duluth, Ga, March 4, 2019 – A valued partner to builders across the nation, 2-10 Home Buyers Warranty (2-10 HBW) has launched the Builder Achievement Awards Program to recognize excellence in the home building industry. As an industry-leading provider of new home structural warranties and systems and appliances coverage for new and existing homes, 2-10 HBW is tapped into a number of markers of excellence among builders – including skilled craftsmanship, quality of housing and provision of exceptional customer service. Metro Atlanta-based Paran Homes is proud to be included among the 2018 honorees.
Recognized with a Premier Builder Award, Paran Homes was selected for its ability to respond well and adapt to changing market conditions. Recipients of the Premier Builder Award are considered to have mastered the art of growing their business to reach its full potential and sincerely understand homeowners' expectations when delivering the latest in new home preferences. The 2018 Annual Builder Achievement Awards Program period ran from Nov. 1, 2017 through Oct. 31, 2018, and the 2019 Annual Builder Achievement Awards Program period is already underway.
"We are truly honored to be included among so many excellent builders and extend our sincere gratitude to 2-10 Home Buyers Warranty for this recognition," said Whit Marshall, Founder and CEO of Paran Homes. "While the highest degree of satisfaction for a job well done comes from the happiness of our homeowners, it's really wonderful to be recognized by our peers. After all, they know better than anyone what it takes to make a home – AND a home building business – truly remarkable. I'd like to thank my teams in construction, sales and customer service for their hard work and dedication over the previous year. I look forward to thanking them again next year when we have the opportunity to bring home a 2019 Builder Achievement Award."
To learn more about Paran Homes and its communities throughout Metro Atlanta, please visit www.paranhomes.com.
About Paran Homes:  Founded in 2010 and headquartered in Metro Atlanta, Paran Homes boasts beautifully crafted homes and imaginative communities in some of the Southeast's hottest housing markets. With a presence throughout Metro Atlanta, as well as in and Nashville, TN, Paran Homes seeks to build houses of uncompromised quality while delivering a stellar customer service experience – from the first community visit to closing. To match the needs and wishes of today's home buyers, the placement of Paran Homes communities is based on access to great schools, major thoroughfares/interstates, local shopping, dining and entertainment. Beyond the allure of its homes and community locations, many Paran neighborhoods feature resort-like amenities including pools, walking trails, and clubhouses. To learn more about Paran Homes, view available homes and discover current communities throughout the Southeast, visit www.paranhomes.com.
About 2-10 Home Buyers Warranty (2-10 HBW):  Since 1980, 2-10 Home Buyers Warranty has been a market leader in helping homeowners protect one of life's biggest investments. Whether you are in search of new construction structural warranties or systems and appliances coverage for new and existing homes, 2-10 HBW has the most comprehensive warranty programs available. Founded and based in Denver, Colorado, 2-10 HBW has covered over 5.8 million homes with their complete line of warranties, service contracts and risk management products. 2-10 HBW continues to partner with thousands of the nation's finest real estate professionals, home builders and service contractors. For more information about 2-10 Home Buyers Warranty, please visit 2-10.com.