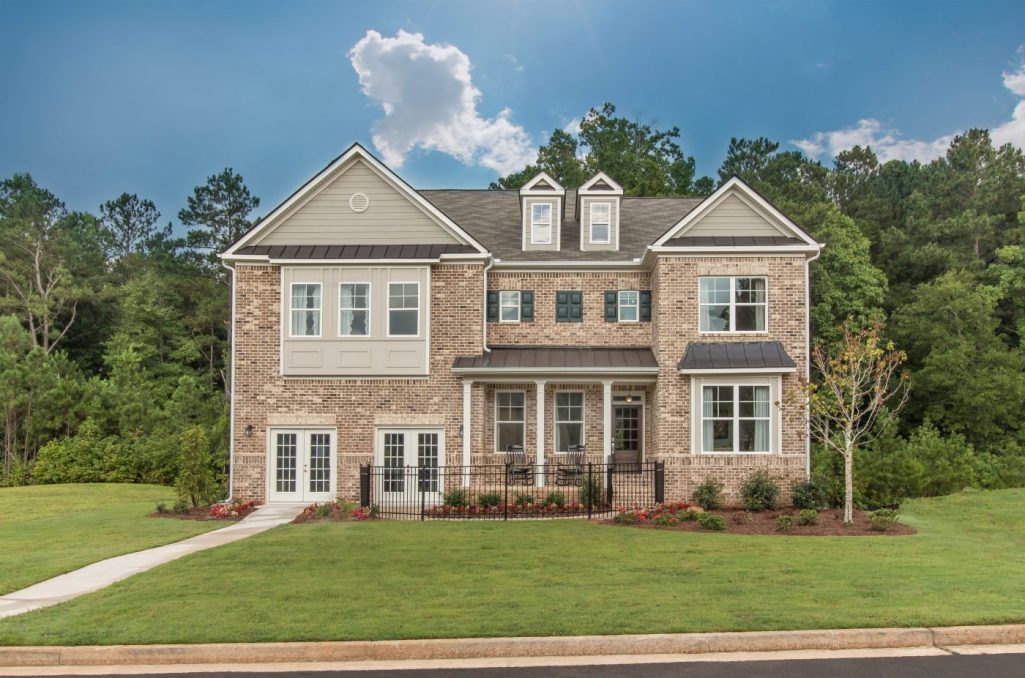 Fall usually brings cherished memories and loads of seasonal fun with it. Surrounding yourself with the smell, look, and feel of the coziest season will set a welcoming tone to any day. Oakleigh Pointe is our Dallas community designed for families to create lasting memories and fill their homes with love. This community offers desirable 3-5 bedroom floor plans that you and your family will love to decorate and spend time in. Today, Paran Homes is here to offer up a few fall home decor ideas that will bring a seasonal facelift to your home.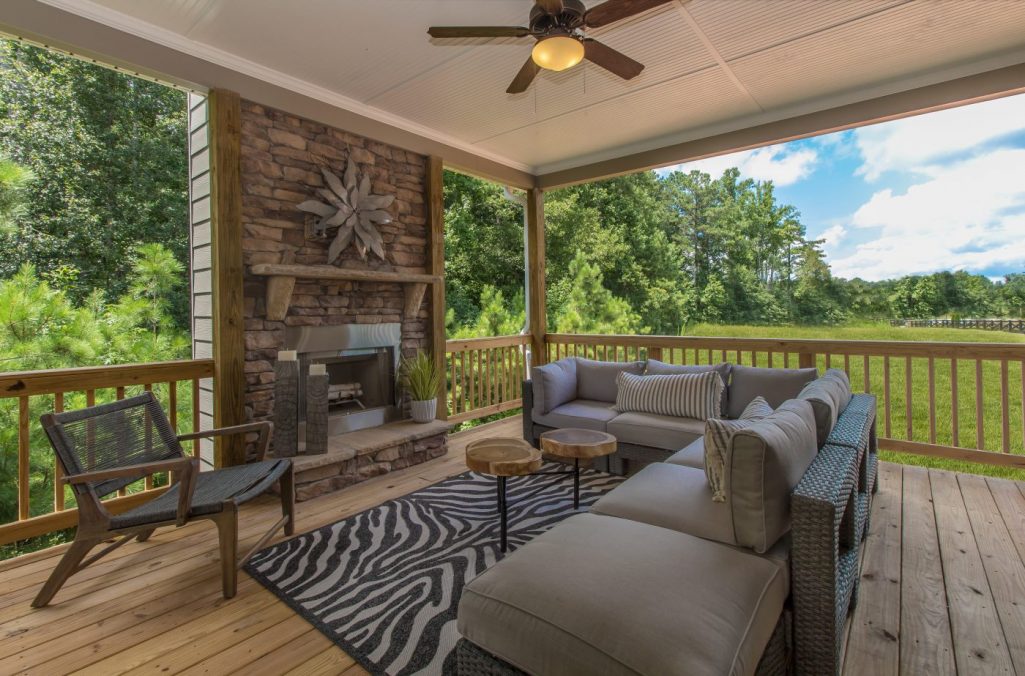 Create Family Memories in Outdoor Spaces with Fall Home Decor
The fall season brings in weather that everyone seems to enjoy, making it a great time to spend time outdoors. Adding fall decor to your home's outdoor space will wow your guests and evoke that feeling of comfort every time your family steps outside. 
Homemade projects with the kids make decorating even more fun. Carve pumpkins from a local pumpkin patch in Dallas and add them to the front porch! Or, you can really get creative by making a wreath for the front porch. 

Create a lush outdoor space by layering rugs. Start with a natural fiber rug and layer with a plush rug for a cozy feel, or a warm-colored persian rug for a vibrant accent. 

And, on top of the inviting front porch in an Oakleigh Pointe home, you'll have a covered back patio with a fireplace (per plan). Add a woven basket to store comfortable blankets for cozy fall nights! 
Nothing tops family time in the crisp autumn weather with the outdoor fire going and a warm cup of hot cocoa! Oakleigh Pointe's outdoor spaces serve as great entertainment spots for lots of shared laughs or retreats to unwind and relax.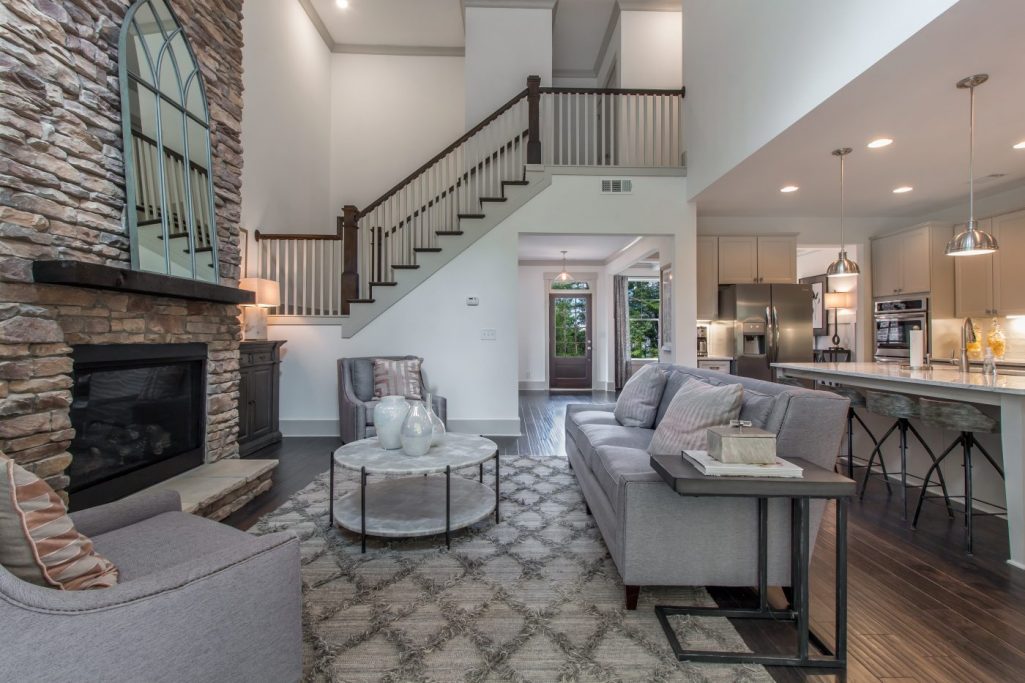 Bring Fall Indoors with Seasonal Touches 
If you're in a brand new home from Paran Homes (or plan to be sometime soon), chances are you're eager to decorate and host guests. Interior home decor is what makes the space feel like home! This home is ready to serve as the backdrop to the memory-making your family and friends will enjoy. And, bringing fall indoors with the home decor will make it perfect!
A popular design choice lately has been adding natural elements and textures into your home. Fall provides ample opportunities with the choices of gourds, pumpkins, pine cones, and dried leaves being seasonally popular already. Experiment with these elements in the dining room with a table arrangement. 

An Oakleigh Pointe home offers an open-concept main floor making decorating seamless and connected. So, one of the easiest ways to set the scene is seasonal aromas and small cozy touches. Set the mood for every guest who walks through the door with cinnamon, pumpkin spice, or pecan pie candles. Then, spread around a few knit blankets and seasonal pillows with adorable quotes, or patterns like flannel! 

In the family rooms, the stone fireplaces are the perfect spots for adding fall decor in your home. Use the mantel to add candlesticks, garland, and wall art that portrays a fall scene or features bright reds, oranges, yellows, and browns!
Baking warm cookies, stirring up your favorite soup, and DIY-ing fall crafts is so special in a brand new home. With chef-inspired kitchens, open-concept designs, and modern features, you'll easily be able to make the most of autumn days. Luxurious interior features include extended islands, hardwood floors, 42" cabinets, walk-in pantries, stone gas fireplaces, and more (all per plan).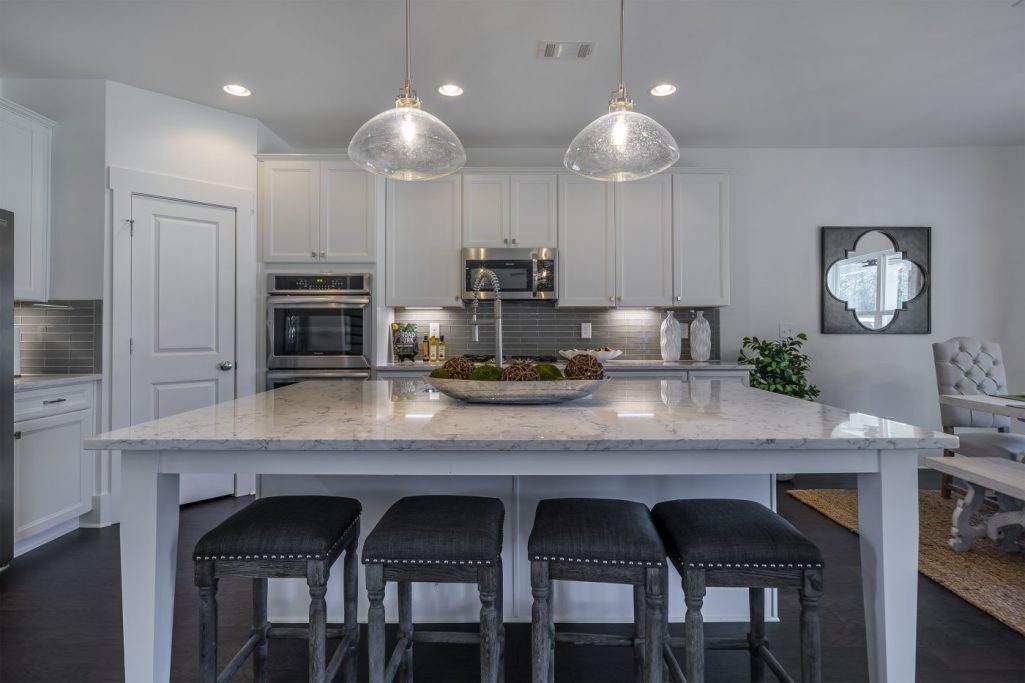 Bring the Fall Touch to an Oakleigh Pointe Home
If you're looking to start your new chapter in a new home, be sure to check out Oakleigh Pointe. You'll discover stunning, Craftsman-inspired ranch and two-story floor plans that'll enrich your daily life. Well-suited for families with school-age children, students living in Oakleigh Pointe attend Roland W. Russom Elementary, East Paulding Middle and East Paulding High Schools. With available homes listed on the website, don't wait to learn more! We even have move-in ready options, so you can use these fall home decor tips in your brand new home!