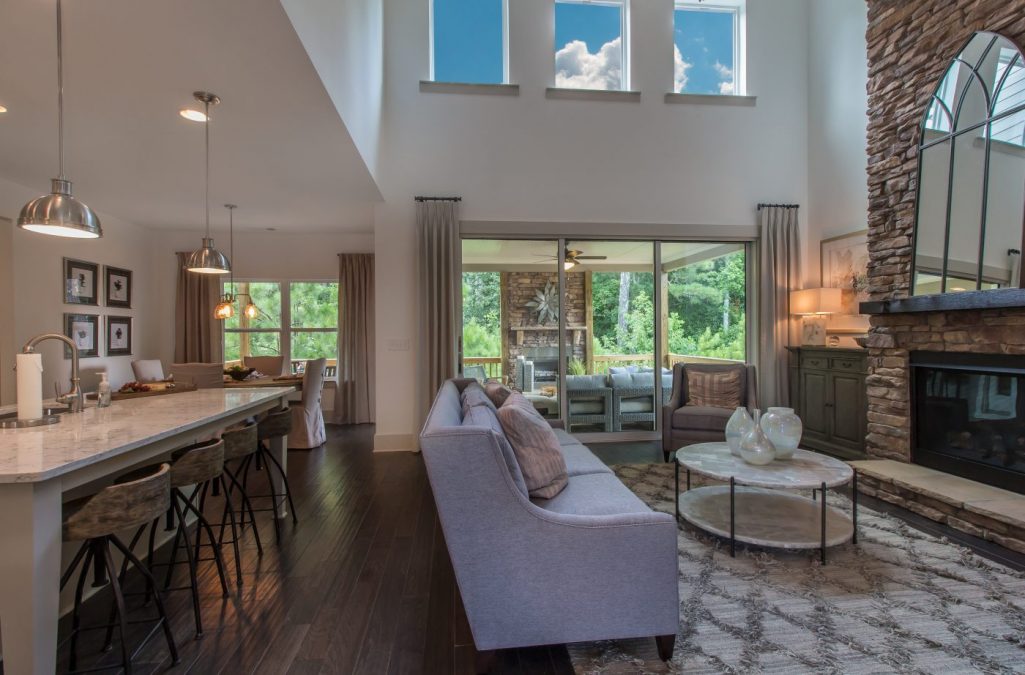 In our Dallas community, Oakleigh Pointe, residents really can have it all! You'll find remarkable 3-5 bedroom floor plans with extra room and resort-style amenities right here in Dallas, GA. Extra rooms means flex space to fit your family's needs for years! For instance, an extra room could be used for an office for work-from-home careers, a media room to pile the family in for movie nights, or a craft room for everyone to pursue their favorite hobbies! And, community amenities are the cherry on top!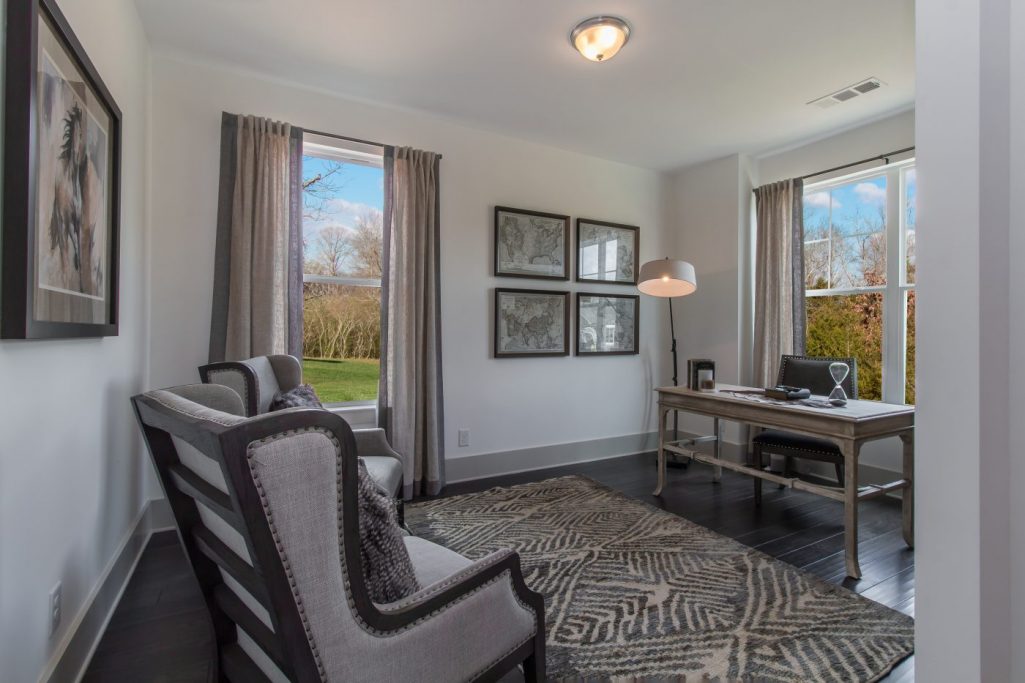 Getting Your Work Done
Making a designated workspace at home has never been more important! Whether working remotely, creating a quiet space for the kids to do homework, or getting crafty, an office that considers foot traffic and reflects comfort and productivity is a great addition to a home. If you want to set up a perfect extra room for getting your work done, we have a few tips! 
Add greenery – A 2014 study found that plants in a workspace reduce stress, anxiety, fatigue! You'll feel happier, calmer, and be more productive with this addition. 
Look for pieces of furniture that are convenient and comfortable. A chair is where you'll spend most of your time in the office, so a comfortable seat is likely the most important piece in the room! Or, try out these desk treadmills to keep you moving!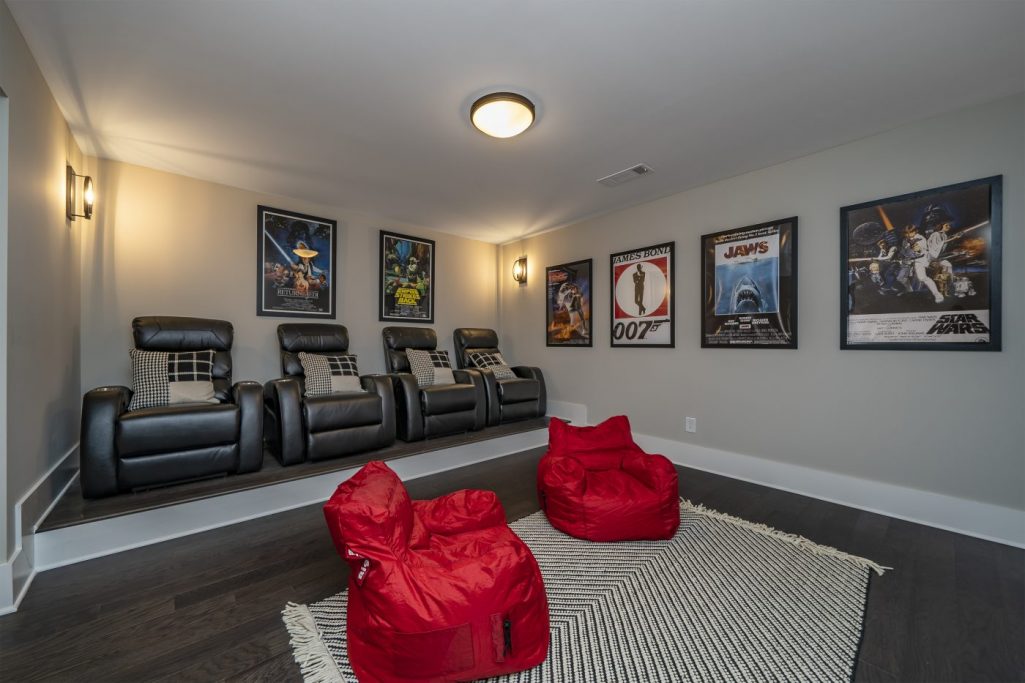 Playtime Never Ends
In addition, you can level up your extra room in Dallas, GA is by turning it into an entertainment room. Poker games, movie projectors, and toys galore – every member can bring their own twist to the room. A projector and popcorn are an easy way to get the family together on weeknights to hang out! A card table is an excellent way to entertain friends after hosting dinner! Lastly, having a room designated for the toys for smaller kids makes cleaning up simple. From books to Legos, the kids will surely make some of their best memories in an entertainment room!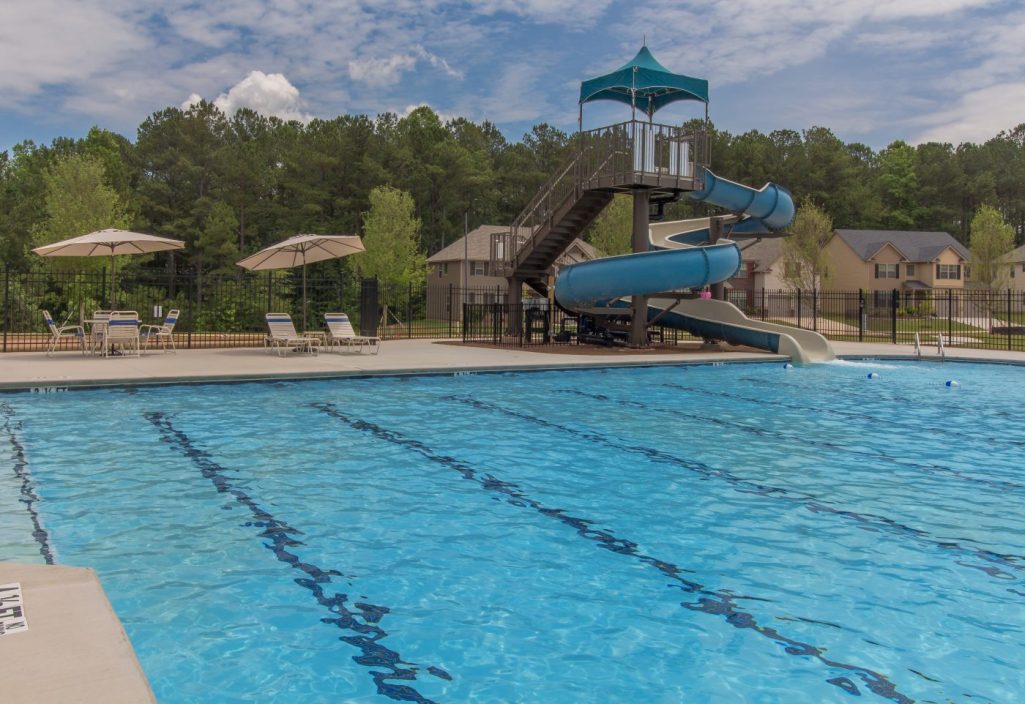 Resort-Quality Amenities 
You'll easily be able to entertain yourself and your family indoors with all the extra room you have in your new Dallas home. But, the resort-style amenities really add to the have-it-all experience. Weekends can be slam-packed with fun activities without ever leaving the neighborhood. When you live at Oakleigh Pointe, you'll have access to an olympic-sized pool with a slide, two tennis courts, a playground, and green space galore! 
Have It All: Extra Room in Dallas & Amenities 
Discover the have-it-all experience for yourself when you find your dream home at Oakleigh Pointe in Dallas. To learn more, reach out to our agents today 404-382-7175, or stop by for a tour! We can't wait to help you find the perfect home in a wonderful neighborhood in Dallas, or at any of our Metro Atlanta communities.