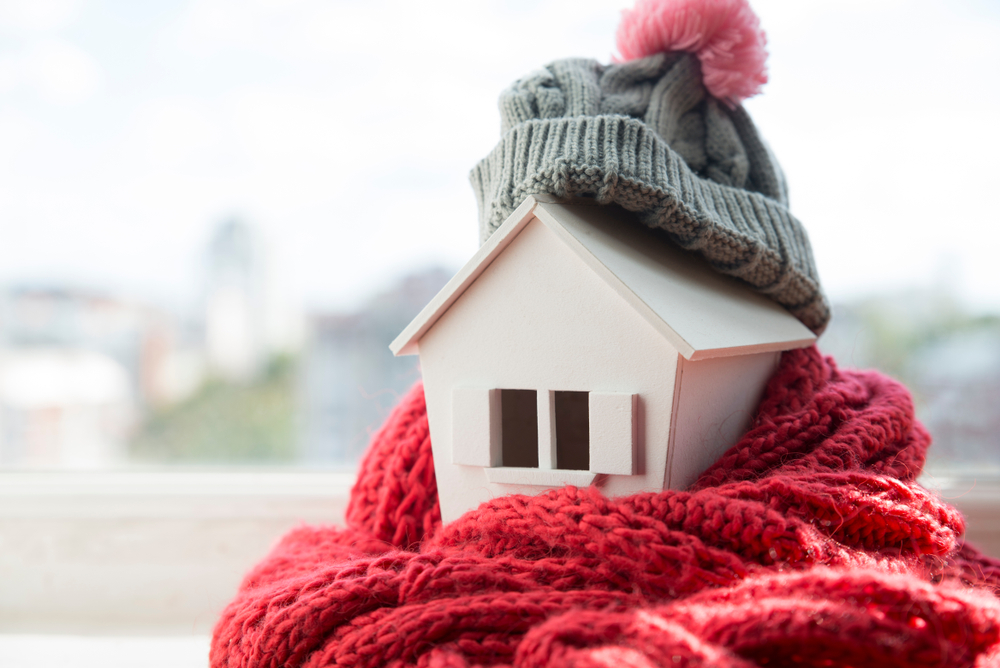 Now that "It's the most wonderful time of the year," don't let winter prep get you down. This month is the perfect time to get your home ready for the chillier days ahead. From buying winter clothing and gear to insulating your pipes to prevent a burst, Paran Homes has 5 tips you need to get prepared and keep your new home snug and stylish throughout the season.

Stop the Draft!
Along with the cold weather comes the windy season. A cozy evening watching holiday movies with the family can be ruined when cold drafts throughout the house keep the temperature at nearly freezing temps. Preventative measures like investing in attic insulation, adding door socks, and installing window caulk are top ways to winterize your home and will help keep the cold out!
Reverse Ceiling Fans
It might feel counterintuitive to put your fan on during the winter, but hear us out! Set your ceiling fans to rotate clockwise to help distribute warm air throughout the rooms in your home. Hint: most fans have a small switch on the side of the motor that makes this step easy. Remember to use a sturdy ladder or stool to reach the fan, and consider asking someone to hold it to ensure you don't fall while you make the switch.
Service Your Chimney
Chestnuts roasting by the open fire can only happen this year if your chimney is clean of soot,  creosote, and debris. Small animals like raccoons, birds, and squirrels can also get trapped inside. If you have a fireplace, have it cleaned and inspected by a professional to ensure it's safe to use. Consider converting to ventless logs for extra credit!
Protect Pipes from Freezing
A pipe burst can turn a calm day at home with your family into total chaos. Don't let it happen to you this winter! Insulate pipes in unheated areas of your home to prevent freezing and potential bursts. Make sure you take care of the exterior areas of your home, too, by covering sprinkler spigots and draining garden hoses.
Stock Up on Winter Supplies
Disaster doesn't have to strike twice this year. When inclement weather descends, ensure you have essentials like rock salt, shovels, and emergency supplies on hand. A case of batteries, flashlights, oil lamps, and a first aid kit should always be in your home in case of an electrical power outage or health crisis.
Bonus: Clean Gutters and Downspouts
One of the worst emergency repairs a homeowner can face is needing a new roof. This can be especially taxing in the winter when cold breezes and freezing temperatures make home maintenance harder to complete. To avoid any potential water leaks and roof damage from clogged gutters, remove leaves and debris to prevent clogs and ensure proper drainage.

With these 5 tips, you'll be one step closer to keeping your home safe and sound this winter. If you'd rather prepare for the cold season in the new home of your dreams, check out our available new homes! Contact an agent today for more information.