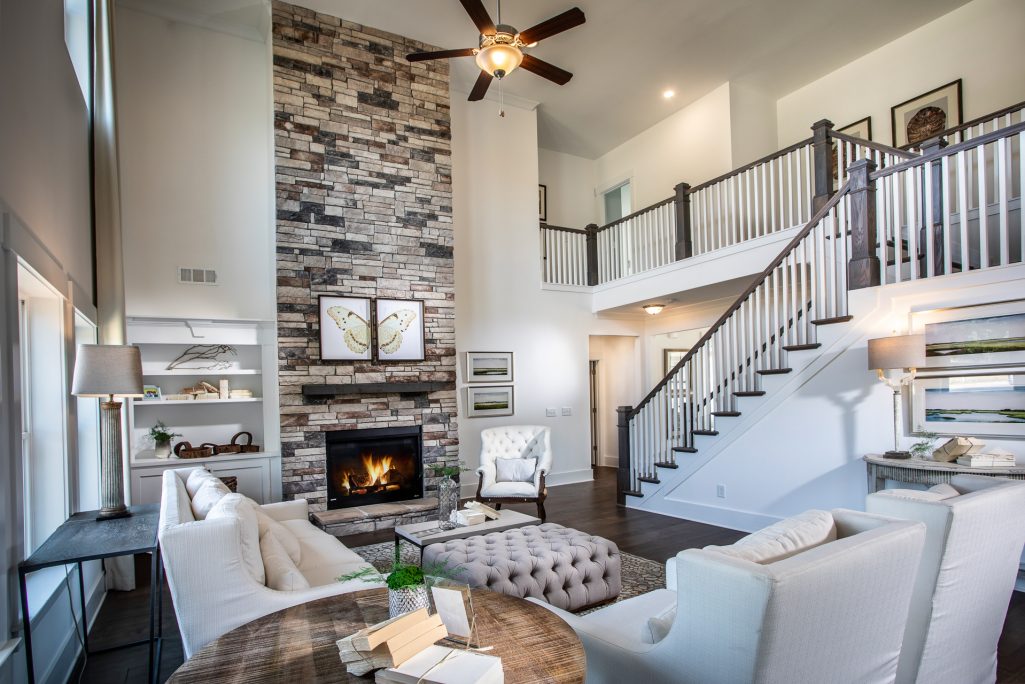 Professionally Decorated Model Home at Chestnut Farms Takes Home the Trophy for Regional Home Builder
Duluth, Ga, November 9, 2018 (Press Release) – Earlier this month, the Sales & Marketing Council of the Greater Atlanta Home Builders Association (GAHBA) recognized the outstanding achievements of some of the city's boldest and brightest builders, renovators, designers, marketing experts and sales professionals with the 2018 OBIE Awards. First launched in 1980 and named after the obelisk shape of the actual award presented, the OBIEs are considered a premier award in the new home construction industry. Metro Atlanta-based Paran Homes was proud to be honored this year with an OBIE for Best Interior Merchandising of its model home at Chestnut Farms – a single-family home community in Kennesaw that will showcase 36 stunning new homes priced from the low $400s-$600s upon completion.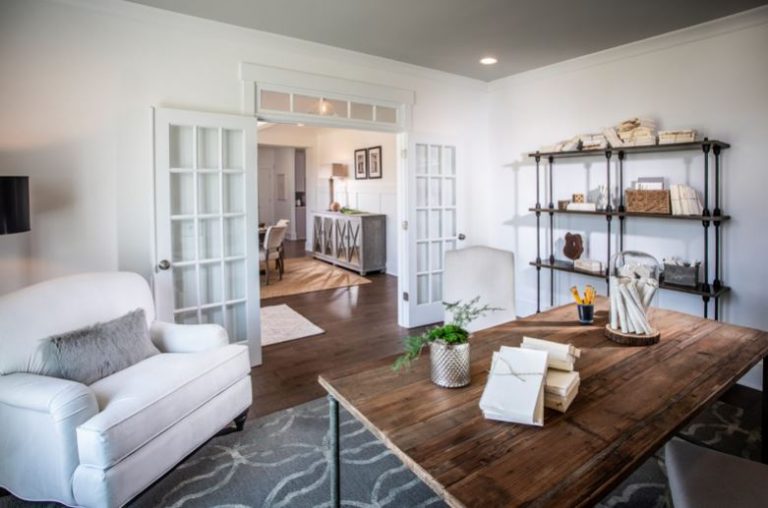 Designed by interior decorator, Tracy Cook of Design, Etc., the home that garnered Paran Homes an OBIE Award offers a "vintage meets modern" appeal. The overall design features elements of white on white and soft hues juxtaposed against dark wood floors, textured upholstery and dramatic accent pieces. It also showcases distressed wood pieces, antique elements and thoroughly current upholstered furnishings. While all of the rooms are memorable, the most extraordinary spaces that likely caught the eye of OBIE judges include the stylish dining room, home office with partners desk and reclaimed shutter as an eye-catching wall accent, serene master suite, and welcoming outdoor living space.
"We take our model homes very seriously at Paran Homes," said company president, Michael Rosenberg. "More than just a powerful marketing tool, if done right, they serve as an immersive experience for our guests – something that they will remember long after they leave our communities. As they stroll through each room, visitors should be able to envision their family gathering around the dining room table for the holidays or sharing stories about the day's events around the kitchen island. When they see the upstairs media space, they might imagine their kids happily playing there or knocking out their homework before dinnertime. And when they stroll through the expansive master suite, they can see themselves beginning and ending each day in that space as part of their own personal 'happily ever after.' This model home accomplishes all of that and more. Through her use of a 'less is more' approach, Tracy has done an amazing job painting a picture of what life might be like if one lived in Chestnut Farm."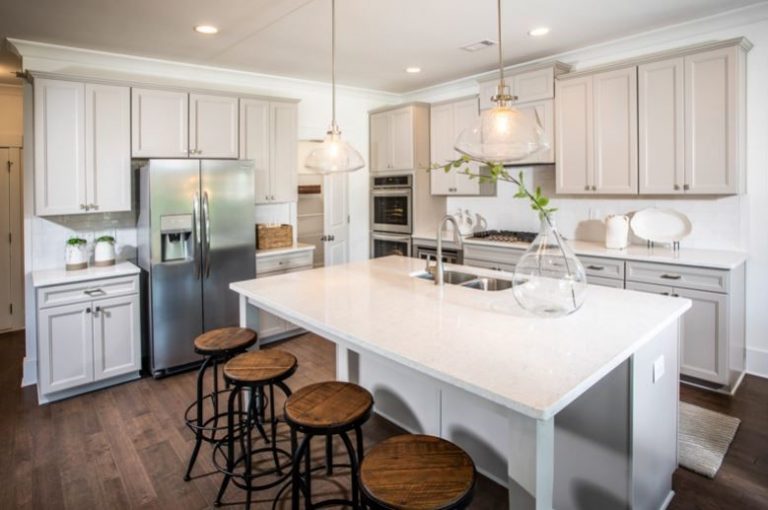 Tasked with appealing to a target audience of active families with children – likely drawn to the area by the abundance of recreational outlets and highly revered school system, as well as empty nesters at the other end of the spectrum, Cook drew inspiration from the home itself when planning her design by taking advantage of the home's natural light which serves as an inviting, happy backdrop. With the lofty goal of creating the ideal representation of what every busy person wants in their own lives – a clutter-free, tranquil, joyful space to raise a family, she succeeded in keeping the look and feel of the home fresh, clean and uncluttered. She also endeavored to make the design as functional as it is fetching with a homework station in the media room and drop station near the garage for family members to drop their book bags, laptop bags and purses while charging their smartphones for the next day.
Paran Homes' award-winning model home is open to the public at Chestnut Farms Monday-Saturday from 10am-6pm and on Sunday from 1-6pm. GPS users who wish to visit Chestnut Farms, the address of the model home is 825 Mars Hill Road in Kennesaw. Prospective home buyers and real estate professionals who wish to learn more about Chestnut Farms and other Paran Homes communities throughout Metro Atlanta are encouraged to visit www.paranhomes.com.
About Paran Homes:  Founded in 2010 and headquartered in Metro Atlanta, Paran Homes boasts beautifully crafted homes and imaginative communities in some of the Southeast's hottest housing markets. With a presence throughout Metro Atlanta, as well as in and Nashville, TN, Paran Homes seeks to build houses of uncompromised quality while delivering a stellar customer service experience – from the first community visit to closing. To match the needs and wishes of today's home buyers, the placement of Paran Homes communities is based on access to great schools, major thoroughfares/interstates, local shopping, dining and entertainment. Beyond the allure of its homes and community locations, many Paran neighborhoods feature resort-like amenities including pools, walking trails, and clubhouses. To learn more about Paran Homes, view available homes and discover current communities throughout the Southeast, visit www.paranhomes.com.