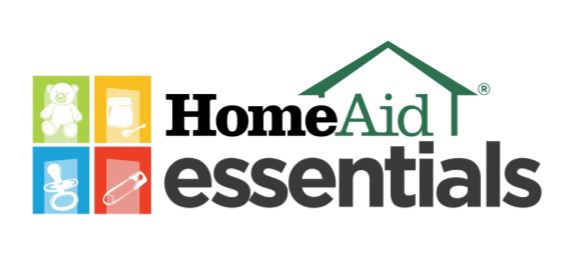 Regional Builder to Host HomeAid Essentials Drive at Seven Atlanta Communities and Corporate Office April 29 through May 7, 2019
Paran Homes is proud to team up with the amazing folks at HomeAid Atlanta to provide much-needed relief to homeless babies, toddlers and their moms in time for Mother's Day. Marking its 18th year, the Essentials Drive is HomeAid's annual community-wide drive to collect "essentials" such as diapers, baby wipes, baby food and formula for families in need. Held annually since 2002, the Essentials Drive has collected over a million critical baby items and has assisted hundreds of moms and babies in the metro Atlanta area. From all of us here at Paran Homes, we ask you to dig deep, go shopping, and then drop off your donations at the sales office or model home in one of seven communities through Metro Atlanta between April 29-May 7, 2019. We will also be accepting donations at our Corporate Office.
"Families come in all shapes and sizes, from a wide variety of backgrounds, with different sets of needs," said Whit Marshall, CEO of Paran Homes. "Families are at the heart of everything we do at Paran Homes. Many of our team members have families of their own. It pains us all to think that there are mothers out there who aren't sure where their baby's next meal is coming from or where they might be sleeping that night. Being given basic, but sometimes costly essentials like diapers and formula could go a long way in making Mother's Day a little happiers for homeless families in need throughout the Metro Atlanta community. We are truly honored to partner with HomeAid Atlanta on this effort."
Suggested Items to Donate During the HomeAid Essentials Drive:
Diapers (size 1 to 5)
Pull-ups (size 4 & 5)
Baby wipes
Baby food (stage one to toddler)
Formula
Baby laundry detergent
Gift cards (ex. Target or Walmart)
Paran Homes' Communities Participating in the HomeAid Essentials Drive:
Donated items must be new and in their original packaging. All items collected will be distributed to local nonprofit organizations serving homeless families and children. Monetary donations can also be made directly to HomeAid Atlanta at www.homeaidatlanta.org. For your convenience, HomeAid has online baby registries at Amazon and Target, as well. You can look them up at Amazon.com/baby-reg OR Target.com/gift-registry – First Name: HomeAid | Last Name: Atlanta. Thank you in advance for your generosity and support of this very worthy cause! For more information about HomeAid Atlanta and their other initiatives throughout the year, please visit www.homeaidatlanta.org.  To learn more about Paran Homes, please visit www.paranhomes.com.