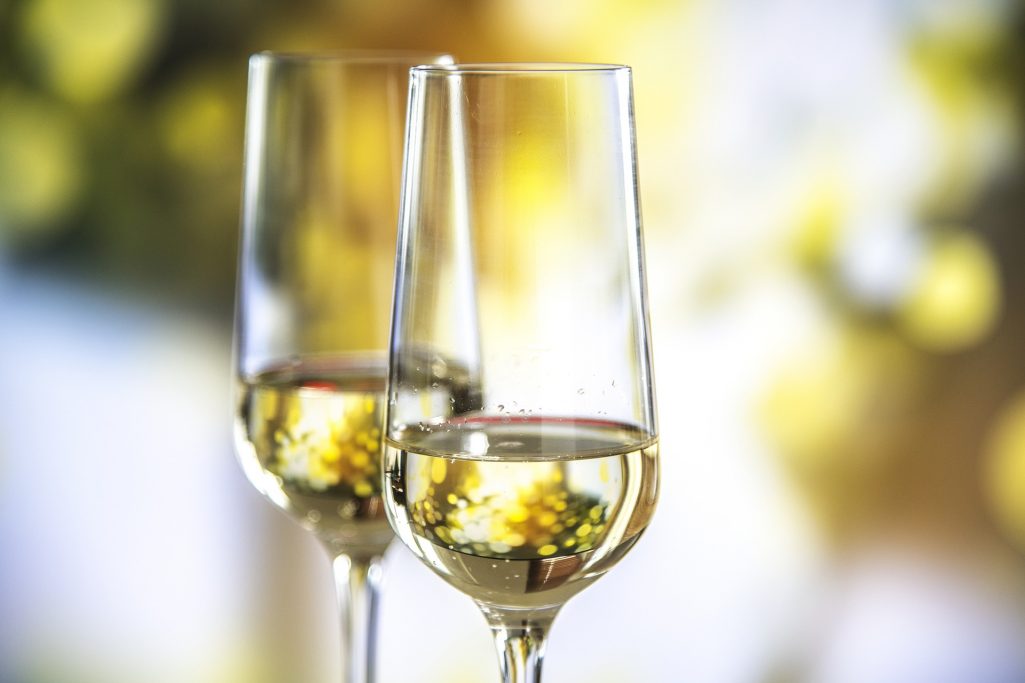 As many Paran Homes' sales agents will attest – besides access to major interstates, shopping destinations and excellent schools – convenience to fine dining and an appealing night life plays a role for most home buyers in their decision to move into a community. Unless planning your own at-home celebration, at virtually no other time are those two factors more important than on New Year's Eve. Whether you envision a five-course candlelit dinner to commemorate the end of 2018 or a wild party complete with dancing and champagne to welcome 2019, Paran Homes has compiled a list of alluring locales near our communities where residents and buyers considering BECOMING residents can ring in the New Year.
Living or House Hunting in Metro Atlanta? Be sure to check out one or more of these New Year's Eve Celebrations near our active communities…
New Year's Eve Bash at MadLife Stage & Studios featuring Earth, Wind & Fire Tribute
Located in nearby Woodstock, this is a great option for partygoers who live in (or are considering moving to) Chestnut Farms in Kennesaw. The event is offered as an early show for 18 and older guests beginning at 7:45 p.m. (doors open at 6:45) or as a later show for 21 and older guests beginning at 10:30 (doors open at 10:15). Tickets range in price from $35 to $95. Ray Howard Band will perform favorites from Earth. Wind & Fire, as well as other Motown and R&B classics. Tickets are selling quickly, so if you hope to go, purchase your tickets at MadLife's online ticket booth ASAP.
Stars and Strikes New Year's Eve Celebration
A terrific New Year's Eve outing for anyone who lives (or hopes to live) in Oakleigh Pointe in Dallas. Packages are valid for up to 8 people and include Unlimited Bowling, Shoe Rental, a buffet with Pizza, Buffalo Sliders, and Queso dip, a $5 game card and one extreme attraction all for just $209! Plus… Plan to stick around for a live DJ party and of course a Champagne Toast at midnight! As an added bonus, if you book your package and pay online by Thursday, December 20, you will receive a $20 gift card to Stars and Strikes Family Entertainment Centers!
Ring in the New Year at McCray's Tavern on the Square
If you live in Heritage Pointe in Lawrenceville or have designs on living there one day, you might want to add the New Year's Eve Bash at McCray's Tavern on the Square to your to do list. Enjoy a great dinner at this Gwinnett County institution before the party starts at 10 p.m. The evening's festivities will include a DJ spinning tunes, complimentary midnight champagne toast and cash balloon drop.
New Year's Eve Merriment on the Marietta Square
One of the MANY perks to living in Sweetwater Landing in Powder Springs is the fact that you're conveniently located within driving distance to the iconic Marietta Square. That is particularly poignant on New Year's Eve when Marietta Square will play host to not just one but TWO celebrations. Daytime visitors can enjoy live music on the Bandstand in Glover Park, ice sculpting and family festivities followed by a special Children's Ball Drop at 7pm.  For visitors without a curfew, there will be a one-of-a-kind Midnight Square Drop in the heart of The Marietta Square.  Local restaurants and venues will stay open late and live entertainment will continue throughout the night. One of those locales is Two Birds Taphouse, which will play host to its own 21+ NYE celebration, complete with Bar snacks, TBT favorites, and cheese boards from 7 pm – 8 pm; Heavy tray passed food from 8 pm – 10 pm; Champagne toast at midnight; Live music from the 5-piece Uptown Down Band; NYE Party Favors and the Times Square NYC celebration streaming live on the taphouse's projectors and TVs – all for $60/person.
Kid-Friendly New Year's Eve Festivities in Forsyth
As one of the fastest growing counties in the nation, it should come as no surprise that Forsyth County is particularly family-friendly. Families who live in The Lakes of Franklin Goldmine in Cumming or may be considering calling this awesome Paran Homes community "home" one day will love the fact that there are a number of New Year's Eve celebrations that are designed for pint-sized patrons and teens. Both Stars & Strikes and Monkey Joe's will play host to Noon Year's Celebrations earlier in the day for little ones, while Music Authority will hold a concert event to celebrate the New Year later that evening.
Ring in the New Year at Chateau Elan
Residents of Traditions of Braselton in Jefferson and hopeful homebuyers in this sprawling 1140-acre master-planned community might want to add a lovely evening of wining and dining at the world-class winery and resort – Chateau Elan – to their New Year's Eve plans.  There are three ways to celebrate: 1) The All the Glitters Gala at the Inn (package includes overnight accommodations for two, welcome cocktail reception with hors d'oeuvres, open bar, four-course sit down dinner, party favors and champagne toast at midnight, live music and New Year's Day buffet; 2) Romantic New Year's Eve at the Spa (package includes overnight accommodations, 50-minute massage or facial, champagne and rose petal turn-down in room, wine reception with hors d'oeuvres, intimate 3-course dinner, and New Year's Day breakfast for two; 3) New Year's Eve Celebration at the Winery (package includes accommodations at Hampton Inn on property, party in winery with open bar and DJ, three-course dinner with wine service, and party favors plus champagne toast at midnight.)
Living or House Hunting in the Greater Nashville Area? Be sure to check out this fantastic New Year's Eve Celebration near our active communities…
Dance the Night Away at Jack Daniels Music City Midnight
Whether you're already living in South Haven, Stewart Creek Farms or The Villages of Berkshire in Murfreesboro OR you hope to declare yourself a resident of one of these distinctive Nashville area communities in the near future, you may want to take part in Jack Daniels Music City Midnight at Bicentennial Capitol Mall State Park in the heart of Nashville. Marking Music City's main celebration, the festivities start at 4 p.m. and will include live music performances by Keith Urban, Peter Frampton, Judah & The Lion, Caitlyn Smith, Devon Gilfillian, and the Fisk Jubilee Singers. The rest of the evening will be filled with fireworks, confetti, and the Music Note Drop® at midnight. The best part about this event is that it's FREE!!
The Paran Homes' Team Wishes You a Happy Holiday Season and All the Very Best in the New Year!