Christmas is right around the corner, and Paran Homes are teaming up with Toys for Tots to make this holiday season one to remember for the less fortunate children in our communities.
Toys for Tots is a holiday program facilitated by the United States Marine Corps Reserve. Their mission aims to provide a message of hope for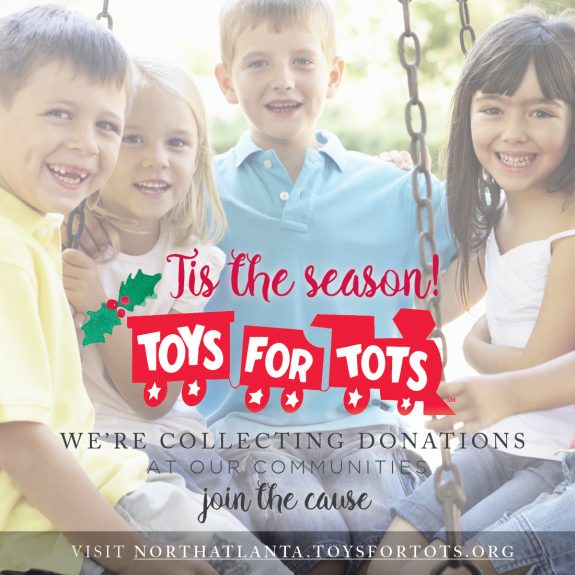 children who would otherwise not have a Christmas to celebrate. By encouraging community members across the nation to add a few items to their shopping lists, Toys for Tots can collect Christmas presents for youth who would typically go without.
Now through December 12th, Paran Homes will be collecting new, unopened gift donations at all of our Georgia communities! With locations all over the Metro-Atlanta area, there is sure to be a Paran Homes community near you to make dropping off your donation easy.
What to Purchase
While Toys for Tots does not provide a suggested donation list, they encourage you to consider what might be an appropriate gift for your own child/relative and purchase that gift accordingly. Keep in mind that most Toys for Tots campaigns are geared for children up to the age of 12, but some local collections have age extensions of up to 14 to 16 years old.
Where to Drop Off Your Donations
https://www.paranhomes.com/atlanta-new-home-communities
Stop by any of our locations before December 12th, or our corporate office before December 15th to drop off your gifts!
Donate Online
Though we encourage you to donate toys for our local youth at one of our Atlanta Paran Homes locations, you can also donate to Toys for Tots online. Use this link to make a monetary contribution to this great cause before the holiday season comes to an end!