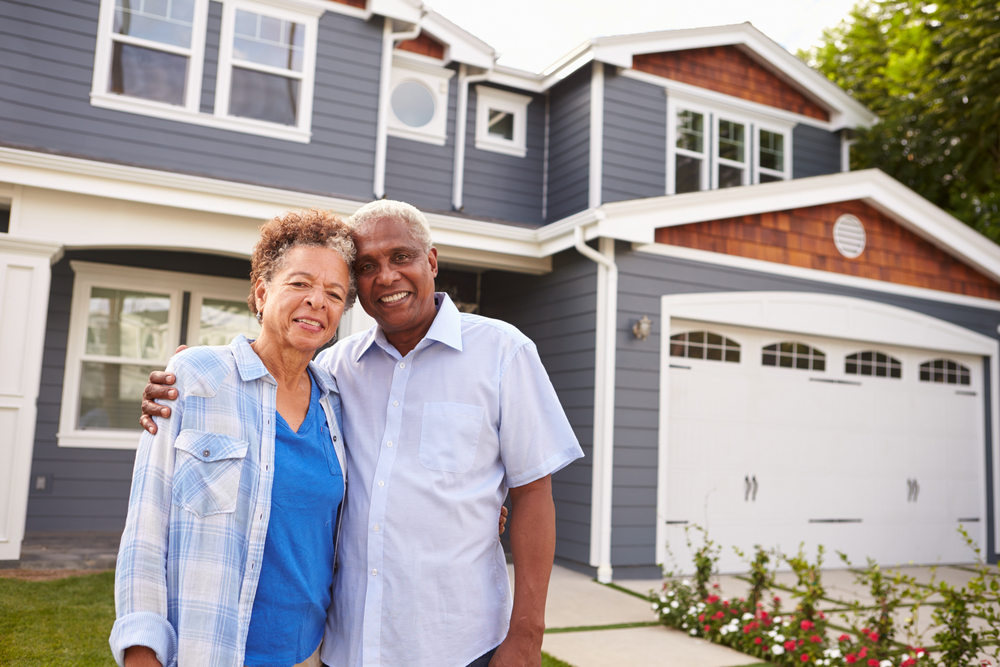 As you approach retirement, it's normal for your needs and lifestyle to change. Previously, your career might have taken much of your time, or your children were a major focus. As you settle into this next chapter of life, you might be thinking about potential housing options and which community would be the best fit. 
Paran Homes has two incredible 55+ communities–-Creekwood in Powder Springs and Seaboard Junction in Loganville–-that could be the perfect fit for you. Our neighborhoods are for active individuals who want the comfort and convenience of living in a serene and charming community.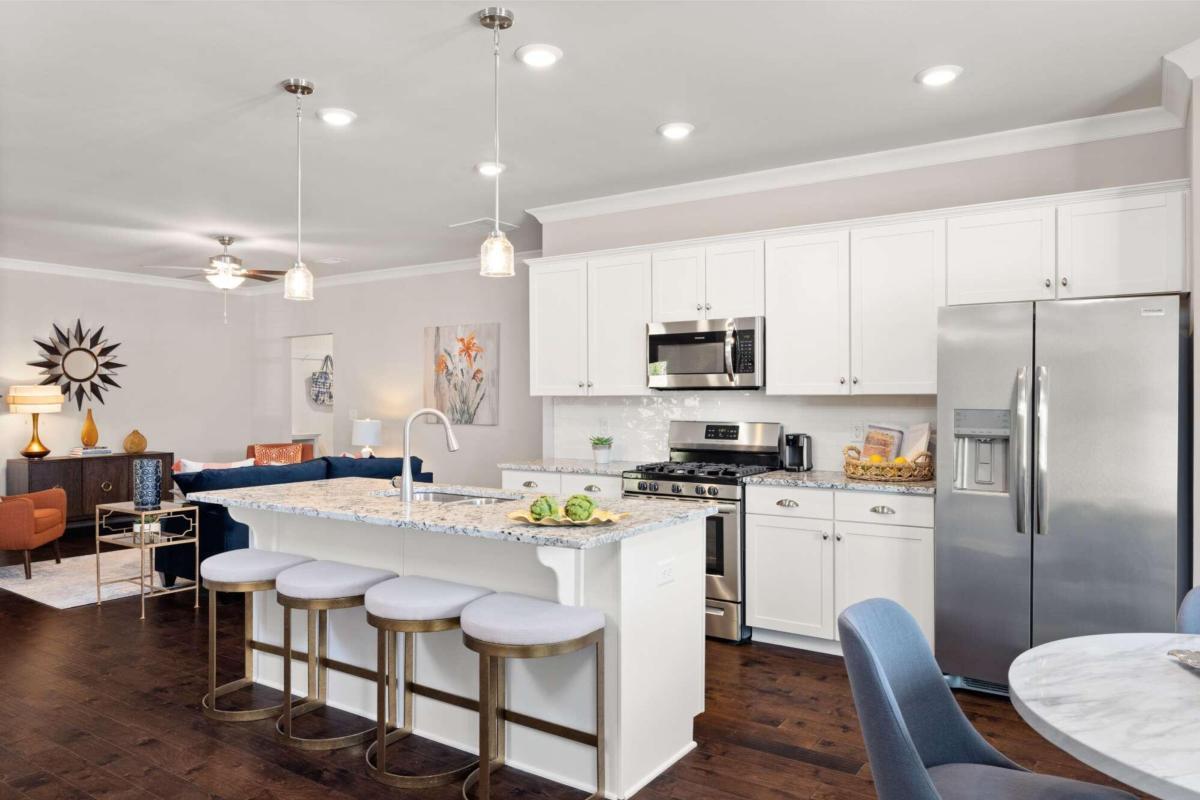 The Benefits of Living in an Over 55+ Community 
A 55+ community is an active adult-living neighborhood with at least one resident living on each property over the age of 55. These communities are designed to accommodate older residents, so affordability, amenities, and location are massive selling points. 
Typically, these communities offer lower monthly mortgage payments, and the homes cost less than similar houses in the same location. Paran Homes has priced Creekwood and Seaboard Junction starting in the $300s for a 3-bedroom, 2-bathroom, ranch-style home with a private backyard. This is a steal in today's competitive housing market!
Homes in 55+ communities offer smaller-sized homes, which is a great way to downsize in this next phase of your life. It might have been easier to store decades' worth of items you might not have needed or wanted after a few years, but now, you will have the freedom to live the way you want with the things that mean the most to you. Nevertheless, with 3-bedroom homes as our standard, you'll still have more than enough space for family/grandkids and guests when they visit throughout the year. 
All of our homes are one-story, ranch-style properties, so as you age, you don't have to worry about walking up and down the stairs every day just to shower or grab a pair of shoes. This floor plan will prevent unnecessary accidents or medical emergencies like a bad fall that could severely affect your activity levels and ability to move around. 
Living in a Paran Homes 55+ community means your home and possessions are safe inside our gated neighborhoods. The security gates deter non-residents from driving inside the community to commit crimes like auto theft or vandalism. Seaboard Junction in Loganville is considered a safe community by Crimegrade and received an A+ rating: "Loganville is in the 98th percentile for safety, meaning 2% of cities are safer, and 98% of cities are more dangerous." 
One of the best perks of living in 55+ communities is that they provide more amenities than most traditional neighborhoods and are located in great towns with plenty of things to do. A cabana-style clubhouse, community garden, pool, and dog park are all at Seaboard Junction, making it easy to entertain and socialize with family and neighbors. Creekwood has a clubhouse and was strategically built near desirable community features like being down the street from the Silver Comet Trail, minutes from downtown Powder Springs, and a short drive to Sweetwater Creek State Park. This way, you can get to your favorite places within minutes of your front door! 
55+ communities offer residents a sense of belonging and community. Now that your children may have moved out of your home and you are enjoying retirement, it's important to stay connected with the people you love and still have the opportunity to meet neighbors of similar ages. You can do so in the peaceful and safe neighborhoods of Creekwood or Seaboard Junction.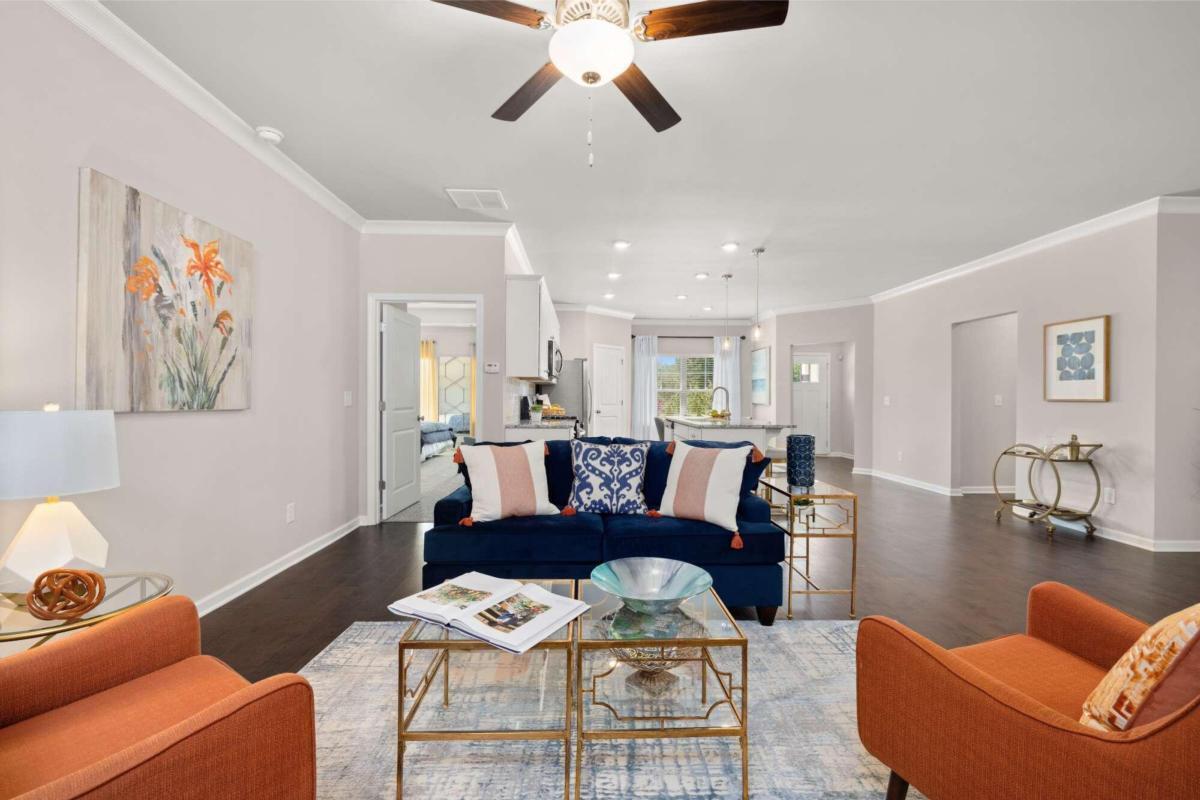 Choose an Age-Qualified Community This Year! 
Are you ready to move to a 55+ community this year? Consider Creekwood as your new home! We offer 3-bedroom, 2-bath homes on up to 1805 Sqft of living space at Creekwood. With easy access to I-285 and a short commute to Atlanta and Hartsfield-Jackson International Airport, this stunning gated community has everything you and your family could want in a new home. This includes an ample green space for staying active, getting fresh air, and meeting up with friends and family. 
If a lifestyle in a rural area is what you're after, settle in at Seaboard Junction in Loganville! We only have a few homes left with up to 1792 Sqft of living space, so you'll need to act fast! We're offering a stunning collection of attached villas with main-floor suites and community amenities that rival many nearby neighborhoods. Think about lounging by the pool or sitting with your dog in the dog park with a good book as we welcome the fall season. 
Now is the time to plan for the next chapter of your story! Call a Paran Homes agent today to learn more about our available homes and current promotions!