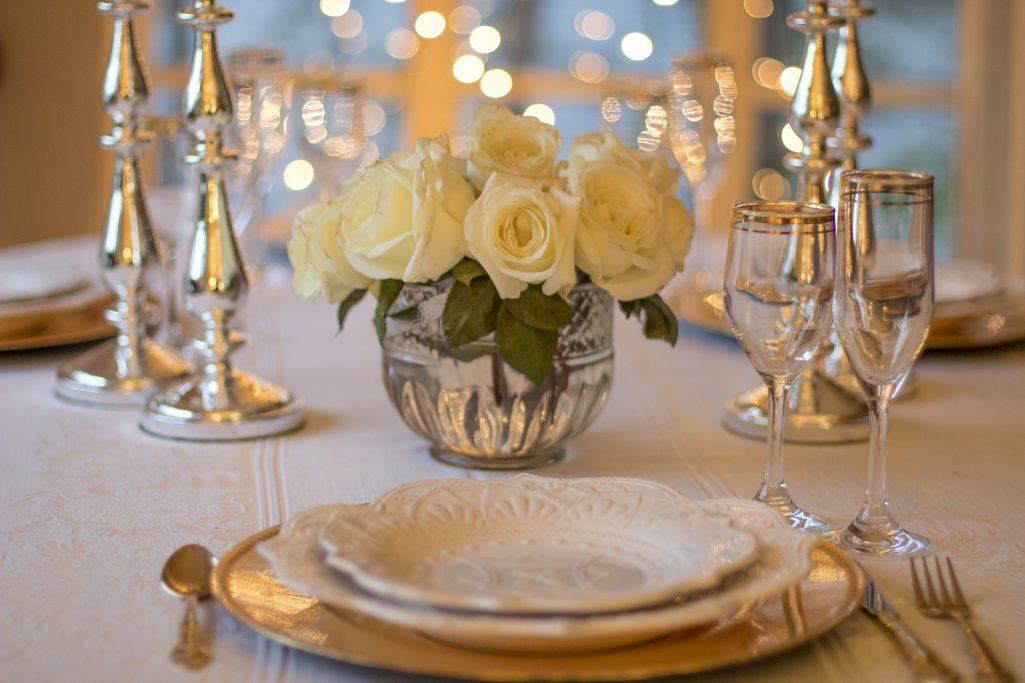 If you live in a Paran Home, you have a stunning kitchen and – depending on the floor plan – an inviting formal dining room. That in no way means you MUST cook on a regular basis (as inspiring as your new kitchen might be) or that you are required to host a horde of guests for your Thanksgiving celebration. Some families prefer to dine out during the holidays – saving themselves the added pressure of preparing the perfect Thanksgiving turkey or cleaning an endless array of pots, pans, utensils and dishes. If YOU are one of those people, you may want to pay close attention to this list of Thanksgiving celebration destinations near Paran Homes communities in Atlanta. If you don't currently LIVE in a Paran Homes community, Thanksgiving might be the ideal time to take a drive after your Thanksgiving feast. Go exploring in hopes of finding the community AND home of your dreams in time for NEXT Thanksgiving.
Kennesaw
Chestnut Farms in Kennesaw: Copeland's of New Orleans in Kennesaw will play host to its annual Thanksgiving buffet. Guests can opt for the extensive buffet menu OR order the Pilgrim Platter complete with Cajun fried turkey meet, cornbread stuffing, green beans and ham, mashed sweet potatoes, and cranberry sauce. The buffet is priced at $34.95 for adults, $32.95 for Seniors (65+), $22.95 for Kids (11-14), $14.95 for Kids (6-10) and FREE for Kids 5 & under (with adult purchase). This buffet might also be worth the drive if you live in Oakleigh Pointe in Dallas.
Lawrenceville
Heritage Pointe in Lawrenceville: For an added benefit, this Thanksgiving celebration is held in conjunction with the annual lighting of the Christmas tree in Historic downtown Lawrenceville. Reserve your seat for the Thanksgiving Buffet at McCray's Tavern on the Square – where adults are just $21.95 and kids (10 & under) are just $10.95. Reservations are highly recommended for this popular event and doors open at 4 p.m. Reservations can be made at opentable.com or by calling 770.407.6754.
Powder Springs
Sweetwater Landing in Powder Springs: It may be well worth the drive to head over to Atkins Park Restaurant & Bar in Smyrna for their traditional Thanksgiving Feast. Served from 4-10 p.m., the dinner includes items like Cajun fried turkey, cornbread stuffing, bourbon molasses glazed ham, sweet potato casserole, macaroni & cheese and more priced at $26 for adults, $16 for young adults and $10 for kids under 10. Reservations can be made on Open Table or by calling (770) 435-1887.
Cumming
The Lakes of Franklin Goldmine in Cumming: Ted's Montana Grill may be your best bet for a Thanksgiving celebration feast in Cumming this year. For $29/person, guests can enjoy a traditional three-course roasted turkey dinner complete with side salad, cup of soup or bison chili as a first course. Roast turkey and gravy with garlic mashed potatoes, herb dressing, carrots, Aunt Fannie's squash casserole and cranberry sauce as the main course and Ted's famous Apple Pecan Crisp for dessert.
Tucker
The Woods of Midvale in Tucker: Head over to the Magnolia Room for a Thanksgiving celebration dinner that you won't soon forget – served continuously from 11:30 a.m. to 6 p.m. It's farm fresh and made from scratch by cooks who specialize in traditional Southern cuisine.
Braselton
Traditions of Braselton in Jefferson: Chateau Elan is your occasion destination for Thanksgiving, showcasing a sumptuous buffet that features such traditional holiday favorites as Hot Cinnamon Apple Cider; Apricot Glazed Turkey and Bourbon Jalapeno Glazed Ham – carved to order; Cranberry Pecan Stuffing; Candied Yams with Marshmallow Brulee; Green Bean Casserole; and a broad assortment of desserts that include Pumpkin Pie, Pecan Pie, Caramel Apple Cake, Carrot Cake, Red Velvet Cake, New York Cheese Cake and much more. Served from 11 a.m. to 5 p.m., prices for the Thanksgiving Feast at Chateau Elan are $89 + tax/adult, $25/child (6-11) and FREE for children 5 and under (when dining with an adult). Reservations are required and can be made by calling 678-425-0900 x 41.
From all of us here at Paran Homes, we wish you and yours a very Happy Thanksgiving!