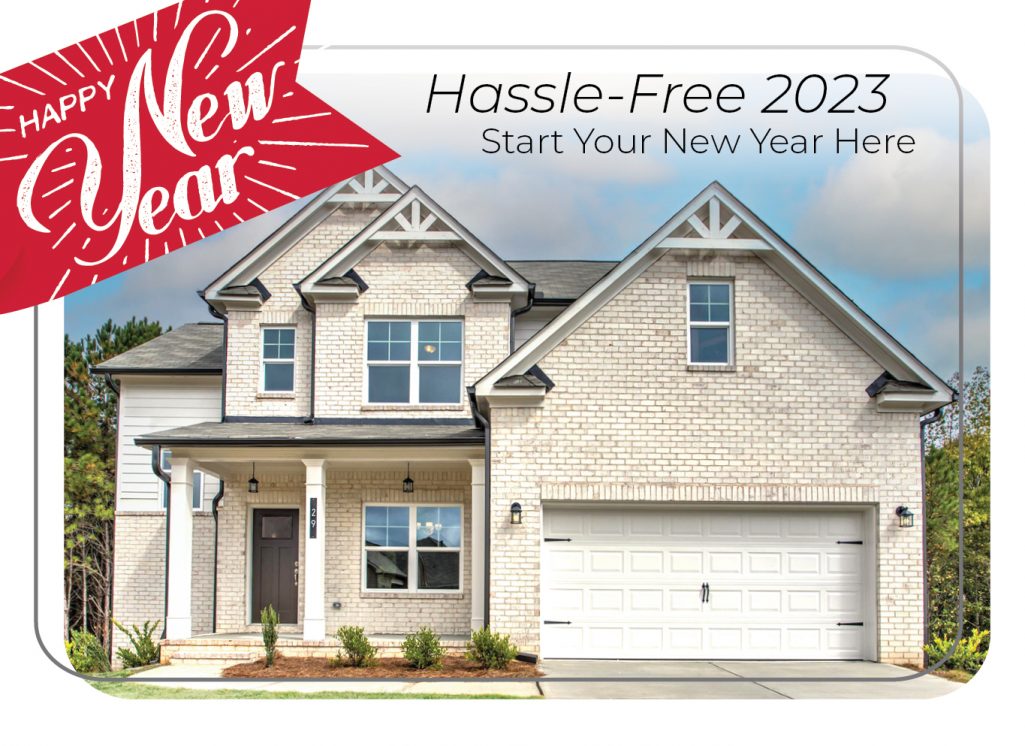 There's only one kind of surprise you'll get when you buy your home with Paran Homes – the kind that feels like popping the cork on a bottle of champagne! Ask about our current incentives to find out what's waiting around the corner for your family; you could get up to $10,000 in incentives* when you buy with Paran Homes. Find your new neighborhood and reach out to an agent for details.
Search Communities in Atlanta Search Tennessee Communities
Discover the home that's right for you – the right location, design, and price – get prequalified, and sign. When you build with Paran Homes, that's it! Leave the unwanted surprises behind and work with a homebuilder that makes room for a homebuying experience that's hassle-free to start your 2023. It's as simple as 1, 2, 3 – here's how:
1. Find Your Home Hassle-Free – Our Neighborhoods
Your new home dreams in the new year start with… you! First, you can take a look at our new home neighborhoods all over Metro Atlanta, GA, and Nashville, TN, to discover the one that's right for your life. We have single-family home neighborhoods with space for life to grow and flourish, as well as active adult communities with single-level ranch home layouts that make an age-in-place lifestyle so appealing.
Search Communities in Atlanta Search Tennessee Communities
Searching our homes and neighborhoods from your phone, tablet, or desktop is easy. You can browse photo galleries, floor plan designs, and information about amenities and activities on each community's page. It's also easy to request additional information by phone or email and even schedule a tour of the neighborhood right here online. Agent contact information is listed on each neighborhood's web page, but you can reach out with general inquiries here on our website.
2. Secure Financing – Working with Our Preferred Lender is Hassle Free
Once you've found the community that's right for you, and you've found the home that's the ideal setting for your next chapter, you can work with our preferred lender to make it a reality. Homeowners Financial Group is our preferred lender partner, and they're dedicated to serving homebuyers like you with financing services you can trust. Working with them ensures you're financing through a trustworthy lender, and you can even get pre-qualified for financing on a home from Paran Homes.
3. Coming Home
With your home picked out, and your financing secured, that's it – it's time to start the signing process. No bidding, no kidding. Nobody can swoop in and buy your dream out from under you when you build a new home with Paran Homes. When signing is done, your dream is secure.
Discover a homebuying process that'll make your start to 2023 hassle-free, and find out how Paran Homes can make every step of the process easier and less stressful. Take a look at our communities today and see where your next chapter starts in a new home.
*Contact one of our agents in a Paran Homes sales office for full promotion details and terms.