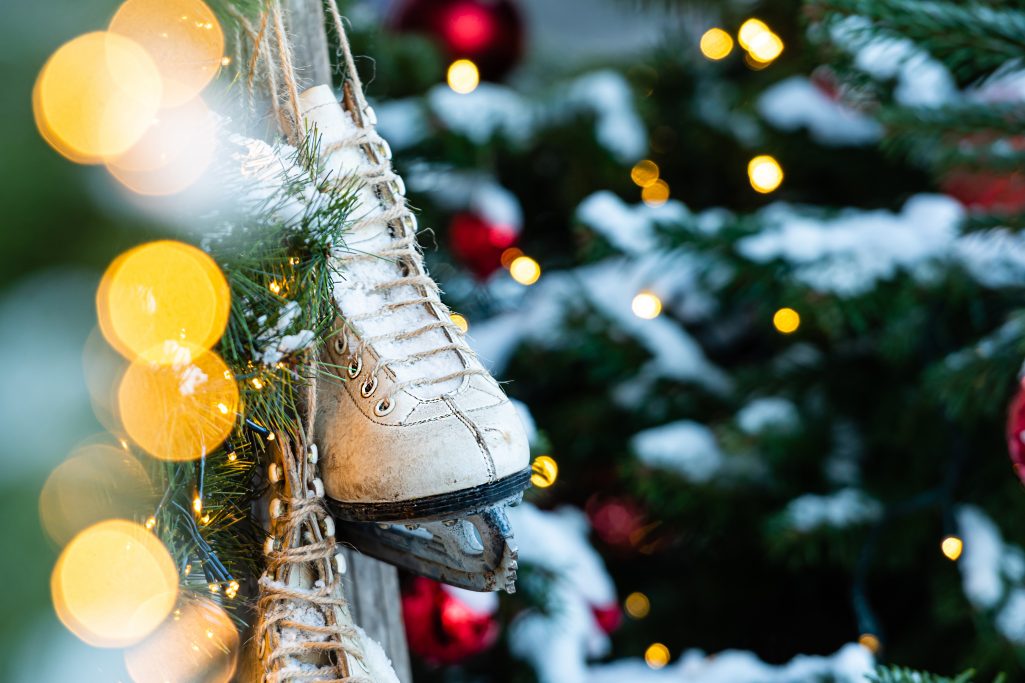 Atlanta is an incredible city to live in and around, and there is no season on the whole calendar that accentuates just how fun the ATL can get quite like winter time. While the world bundles up and hunkers down, we're out here partying right up until 1:00 AM on New Year's Day. Luckily, you are just in time to start making plans to see all the very best that Atlanta has to offer this holiday season! To make it even easier, we've picked our top 5 of the season's most festive and exciting events. Discover family-friendly activities, unforgettable date night events, and our #1 for a Christmas feast unlike anything you've ever seen!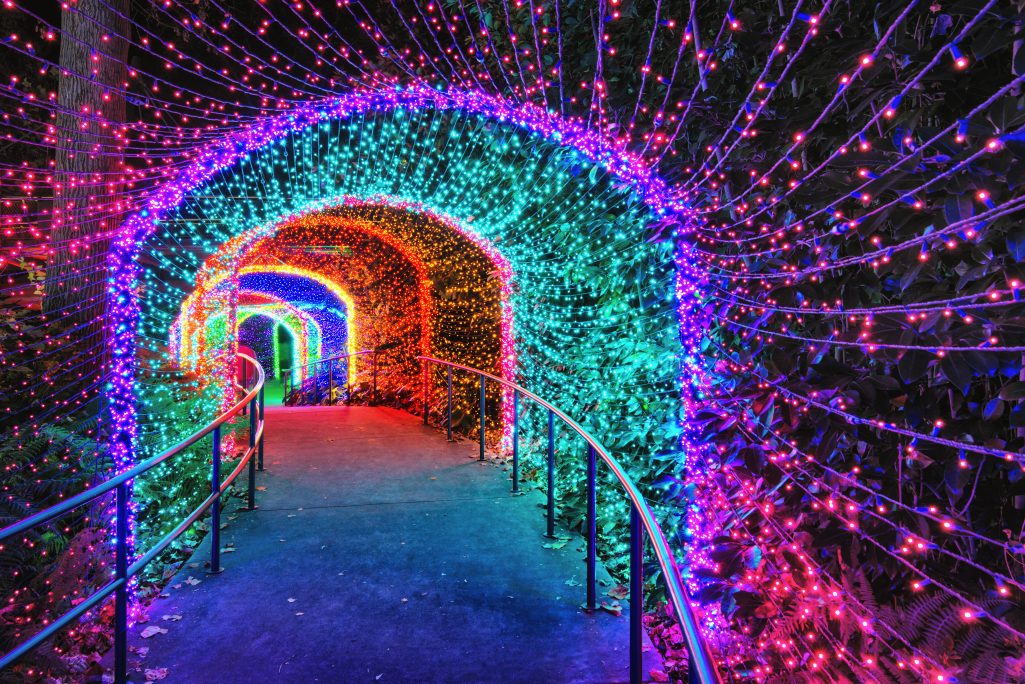 #5: Garden Lights, Holiday Nights at the Atlanta Botanical Garden
The Atlanta Botanical Garden is the shining jewel set into the city's beloved Piedmont Park. To start off our Winter Bucket List, you must go see the gorgeous lights that grace the branches, paths, and garden plots throughout the Atlanta Botanical Garden. Nightly events include entertainment for the kids, s'mores, drinks, and DJ booths, as well as hundreds of thousands of unbelievably gorgeous lights. Tickets are available until January 14th. It's a yearly event you won't want to miss!
#4: A Christmas Carol at The Alliance
The Alliance Theatre in Midtown is where Atlanta goes to see the very heights of on-stage entertainment. Right across from The High Museum of Art, you can watch a live production of the timeless Christmas classic, A Christmas Carol. Recommended for all audiences, this is the perfect way to start a unique Christmas tradition with your family. Tickets are available now for showings through December 24th.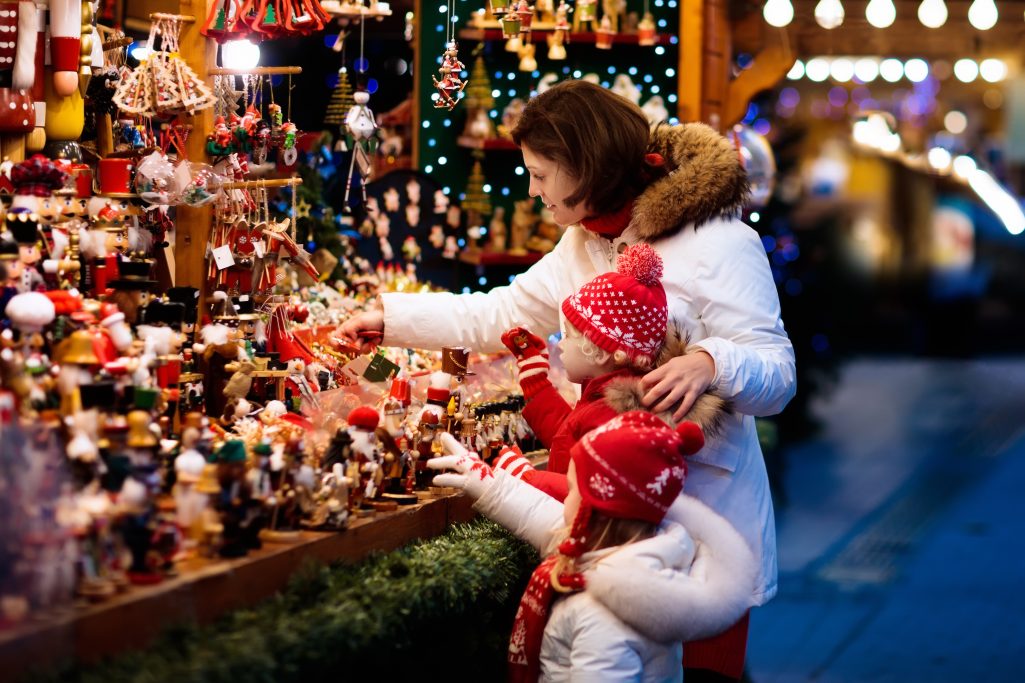 #3: Atlanta Christkindl Market in Buckhead
Buckhead is known as one of ATL's ritziest districts for high-end shopping, but that doesn't mean you can't find meaningful gifts for loved ones. At the Atlanta Christkindl Market in the Buckhead Village District, you can explore an authentic German Christmas market, complete with delicious food, rustic ornaments, and handmade goods from toys, to clothes, and much more. Explore and find some truly special gifts here right up until December 24th.
#2: Skate The Sky at Ponce City Market
Ponce City Market is an exceptional, exciting destination for entertainment, food, and shopping just south of Piedmont Park. In addition to finding your new favorite outfit, restaurant, or standing desk (yes, there's a furniture store!), you can also enjoy a winter wonderland and some of the best views of the Atlanta Skyline. Rooftop Terrace on The Roof at Ponce City Market has been converted into a winter wonderland – complete with a "Skate the Sky" ice rink! Cozy igloos can even be reserved for your skate day, complete with hot chocolate (or complimentary bubbly for the adults). Learn all about admission and reservations here on The Roof's web page.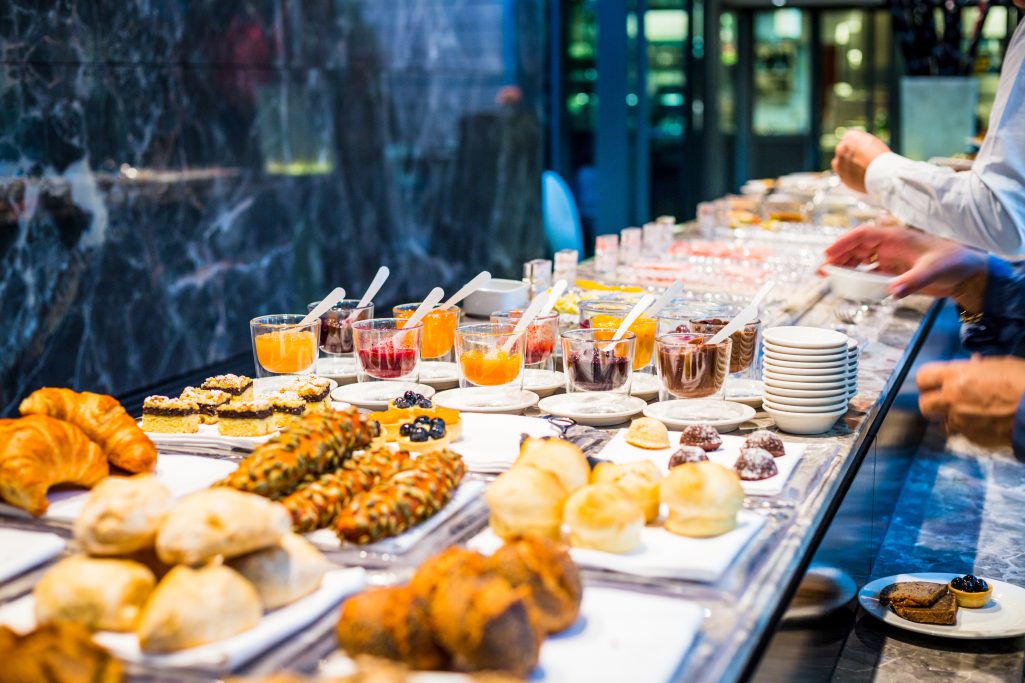 #1: Santa Brunch Buffet at Local Three
Considering Atlanta is a foodie's paradise, could any top 5 bucket list be complete without a trip to a local restaurant? Local Three in The Forum at West Paces has you covered for the holiday season, because Saturday Santa Brunches are on the way! On December 3rd and December 10th, you have the opportunity to take brunch with old Saint Nick himself, including complementary photos. This event is both kid and adult-friendly, and you can look forward to all-you-can-eat eggnog french toast, winter vegetable hash, and even maple candy pork belly burnt ends. That's not even the start of it! Take a look at the full menu (brisket, smoked salmon, eggs benedict… it just keeps going) and get your reservations in before they're full!